York University in Canada is focusing on the underlying skills needed for students to navigate the tech changes in their field of learning. Teamwork, communication, and project management are showing increasing demand among employers.
The vice-provost academic at the university, Alice Pitt, said the university is uniquely situated to provide the skills. A new pilot program run by the faculty in the school's engineering school and dance department is "really oriented towards the future of work".
Canadian universities are adapting their course offerings due to climate change, cybersecurity, and data science is increasingly in the spotlight. The current needs are changing not only in the marketplace but in society, according to Paul Davidson, the president of Universities Canada.
Universities in Canada are continually working with experts, industry leaders, and faculty members to be sure students are prepared for the changing economic and job landscape. The University of Guelph's Ontario Agricultural College has seen a new interest in precision agriculture, as AI has taken center stage, according to Rene Van Acker, the college dean.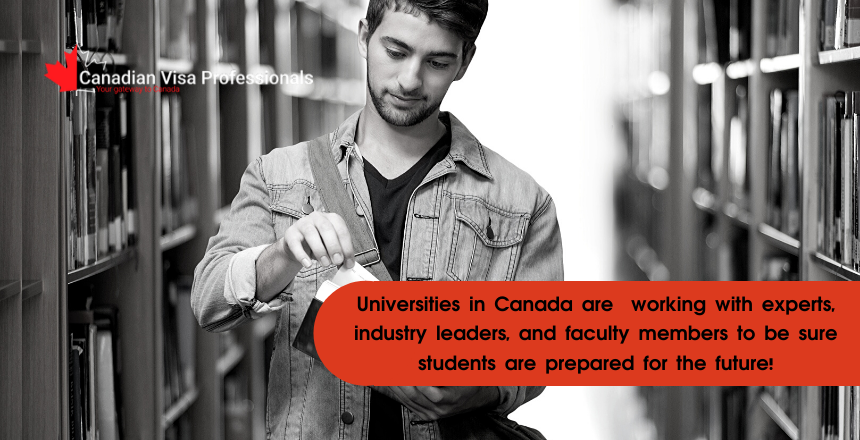 The program brings together cross-campus fourth-year students and puts them in teams. The various groups tackle issues pitched by different industries and non-profit groups and focus on the abilities and skills needed to address the challenges. Pitt said collaboration is necessary for developing new courses to prepare learners for the challenges they will face in the future workplace.
Canadian Visa Professionals will help you with the immigration process. Contact them today!
Watch a Related Video: