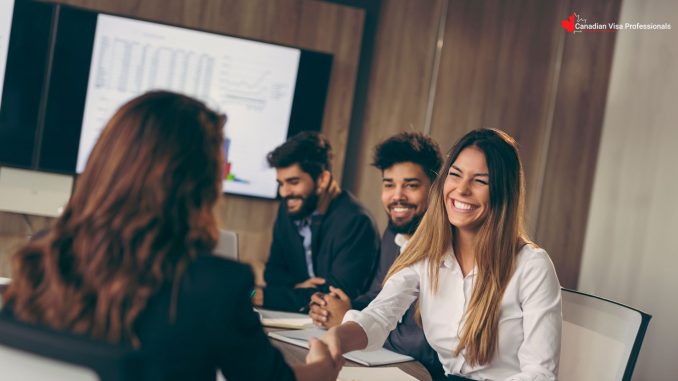 Over 90,200 new jobs were added to the Canadian economy in August 2021, making it three months of consecutive increases. The jobless rate dropped to 7.1 percent, the lowest level since the beginning of the global pandemic in 2020. An economist said the speed of gains will most likely slow with the arrival of the new season due to less restrictions in place. The increases in August were mostly seen in full-time jobs and in the hardest hit service sector. 
Accommodation and food led the charge as the economy eased across Canada. If you and your family are looking for a job opportunity and want to live in a welcoming country, contact Canadian Visa Professionals. The team of authorized immigration consultants they work with will not only answer your questions about the immigration process, but can walk you through each stage.
jobs were added to the Canadian economy in August 2021
Statistics Canada reported that the gains in the service industry pushed employment in Ontario, Saskatchewan, Alberta, and Nova Scotia back to pre-pandemic numbers for the first time. Canadian employment is within 156,000 positions, or 0.8 percent, of the number recorded in February 2020, which is the closest Canada has been to regaining all jobs lost due to the pandemic. 
Statistics Canada recently reported the job-changing rate is back to pre-pandemic levels which is an important trend for the health of the Canadian job market. To find out if you are qualified for a Canadian visa, contact Canadian Visa Professionals. You will be provided with quality professional services. The experienced team of immigration consultants understands the difficult process of applying for the required visa, and they will walk with you every step of the way.